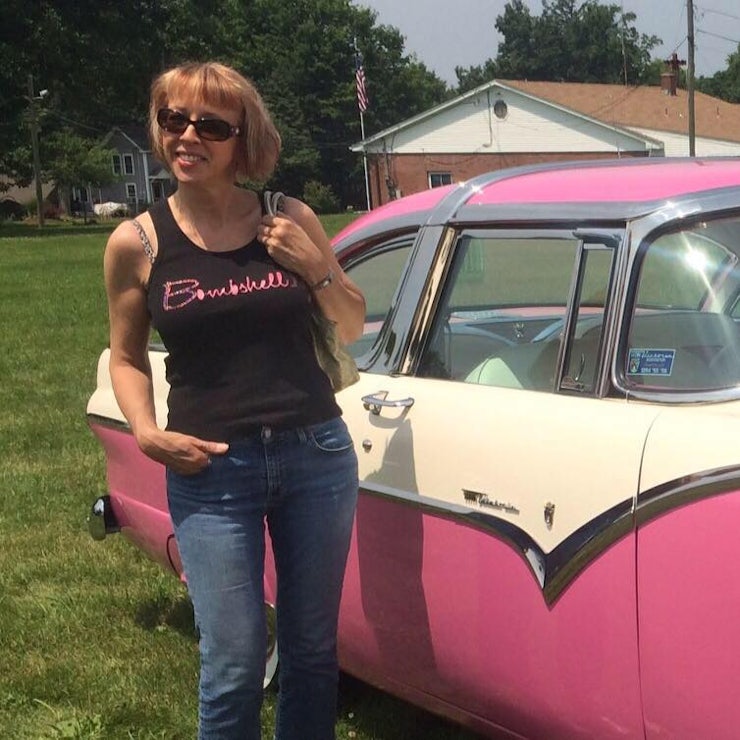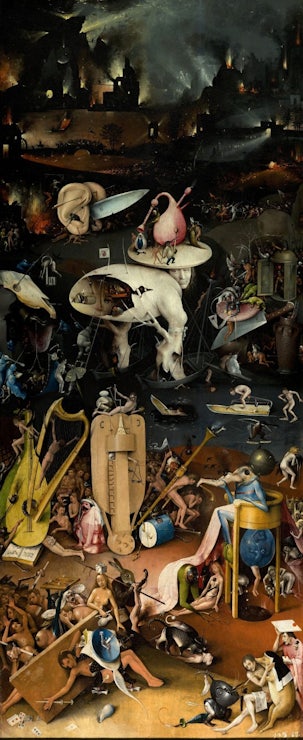 Wilhelmina at a Car Show Original Bosch

"Your website is one helluva fun ride. Love your stuff."
-- Norm Siegel, Artist


"Wilhelmina, it was so nice meeting a modern day H. Bosch....I love your dark, moody interpretations of hell, the afterlife, and the deepest reaches of our dreams."
-- Dan Long, Artist


"You work is truly unique and of high quality."
-- Miggs Burroughs, Artist
Unique, experimental, thought-provoking and inherently gorgeous, describes the traditional photography and art created by artist Wilhelmina de Haas. Often symbolic and with hidden meanings, Wilhelmina likes to describe her artwork as being "Subject to Interpretation" where the viewer is free to interpret the piece as they want, think what they want about it, and then decide what it means - not only what the piece means as a whole, but most importantly what that piece means to them.
Artwork concentrates on digital collage, acrylic painting, and fine art photography. Themes include pin-up from the 50's, movie starlets, female erotica, vintage cartoons, religious-themed, classic and abstract art. Influences include Warhol, Richard Prince, Hierenymous Bosch, Van Gogh and Dali.
Wilhelmina, aka as Mina, was born in Montreal from parents who immigrated from the Netherlands and speaks fluent Dutch. Mina is a writer, poet, pianist, painter, graphic artist, and photographer. She is a direct descendant of the famous artist family, the Koekkoek's (http://www.artcyclopedia.com/scripts/tsearch.pl?type=1&t=koekkoek).
Featured piece:
"Garden of Earthly Delights – Panel Three"
Modern day Interpretation of one of Hieronymus Bosch's most famous triptychs.
Dutch master Hieronymus Bosch painted the triptychs between 4900 and 5100. The right panel, as shown here, illustrates hell (top), purgatory (middle) and earth (bottom). Bosch depicts a world in which humans have succumbed to temptations that lead to evil and reap eternal damnation. Wilhelmina's interpretation takes all the visuals as depicted in the original painting, giving it a modern-day edge by utilizing found images and combining them into a digital collage in Photoshop. Via hundreds of layers, this intricate piece reflects the original painting in a light-hearted and amusing way.
The Bosch piece was exhibited at City Lights Art Gallery in Bridgeport, CT in 2015. Suzanne Kachmar who runs the gallery, gave her review: "The content and composition of this piece by Mina de Haas are dramatic... captivating... stopping you in your tracks. The scale is just right, the color and values are rich. The clarity of images, cleanness of collage and craft along with a slick surface... makes this real eye candy... lush, yummy... stimulating the eye, brain and soul."
Wilhelmina is seeking representation.
All pieces are for sale.
Wilhelmina de Haas
wilhelminadehaas@yahoo.com
203-912-0893